Inspiring Creativity
Loads of fun and laughter for friends and
family – suitable for all ages and abilities
LAST DAY
for painting to
ensure pickup
before Christmas is
SUNDAY 10 DEC.
Click
HERE
to book
your spot
PAINT YOUR OWN CERAMICS OR POTTERY – A FUN AND CREATIVE ACTIVITY SUITABLE FOR EVERYONE
Painting ceramics or pottery is a creative, fun and relaxing activity – an activity where all ages and abilities can express their creativity; no prior experience required!
The cost is dependent on the piece you choose to paint. Our dinnerware range of mugs, bowls, plates start from $30 per piece with large platters from $75 each. Our ornamentals range of hearts, insects, animals, vases, etc start from $25 per piece. These prices include everything – the piece, paint, glazing, firing and wrapping.
Our Albany studio is the perfect place have a kids birthday party, a family celebration, some school holiday fun, a weekend family creative activity, a girls catch up or ladies night, date night, some team building that everyone can do, a hens party … our studio is the place for where you are wanting an activity that is different, affordable and memorable! If you can't make it to the studio, we can come to you!
We work with schools to help students create a stunning art wall for the school grounds or a unique piece of art as an art project. We work with church groups to help them create memorial walls. Community groups use our studio for creating tile murals in and around local parks and shopping centres.
Our "Paint your Own" ceramics studio on the North Shore of Auckland has been helping create memories since 1988.
Birthday Parties
What better way to celebrate your special occasion than together with friends and family – everyone creating a keepsake together! You and your guests each choose a piece from our huge range of ceramics to paint.
Your party is hosted by a Paint The Earth team member who will be on hand for help, suggestions, tips and tricks to help you get the best result for your chosen piece. You can have the party in our upstairs party room at our Albany studio! Best of all… we do the cleaning up!
Thank you lovely people for putting my family recipes on plates that will be cherished forever. Staff could not be more helpful at this place. I recommend you to everyone I meet.
We have been coming here for years and today the place looks renewed and refreshed along with some new designs and colours as well as a better variety of paint brushes.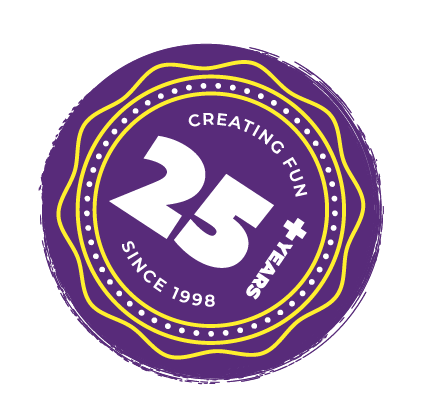 School Holidays
The perfect way to spend a few creative and relaxing few hours for individuals, teenagers, grandparents, groups, neighbours, friends – anyone!
Bookings for the holidays are highly recommended to avoid disappointment!
Please check our opening hours below.
How it Works - The Process